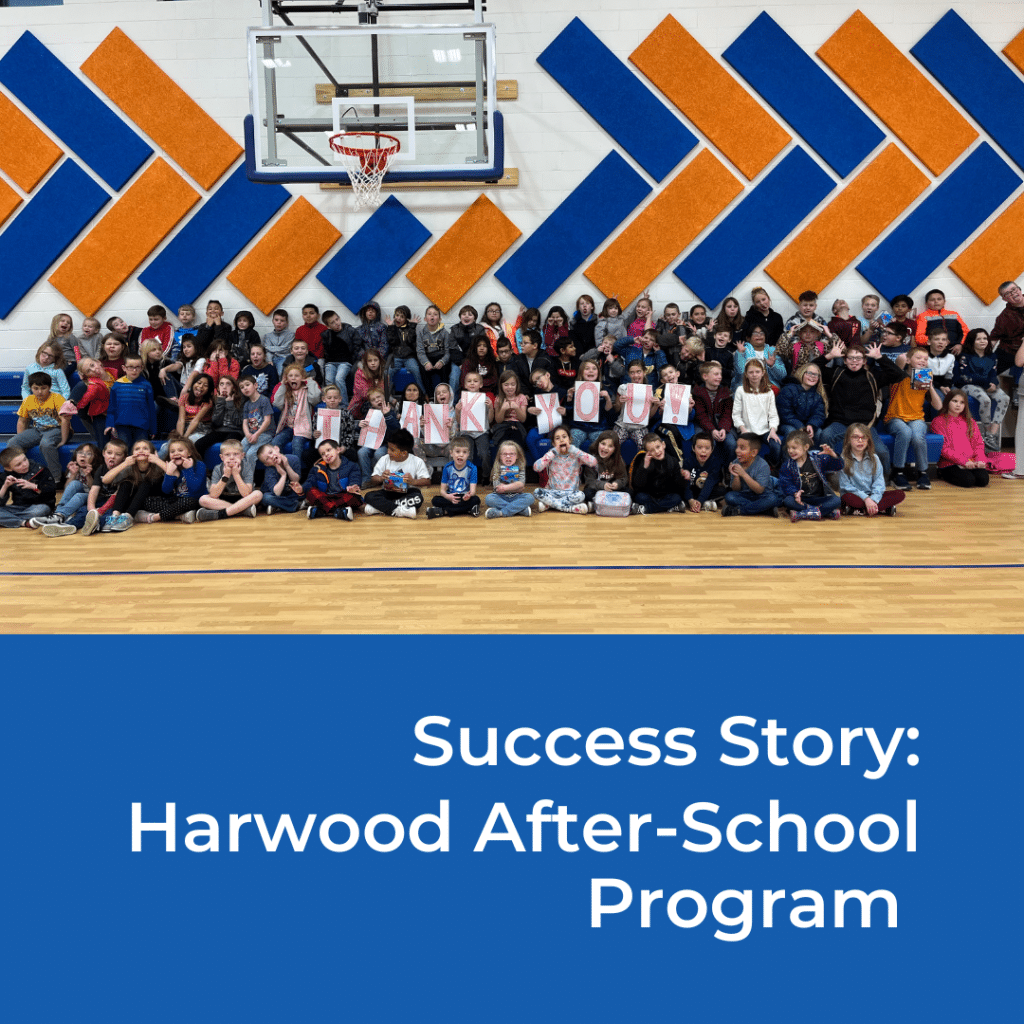 Harwood After-School Program in Rigby, Idaho, provides a safe place for youth to go to after-school.
"Many of our kids were going home to an empty house," said Harwood Elementary After-School Coordinator Dawn Green. "The most valuable thing for the kids in the after-school program is the fact that they have a safe place to be after-school. They know that we are here, and they are all welcome to come join us."
Providing a safe place for Rigby's youth has also made way for youth to develop social skills and build healthy relationships with trusted adults, according to Green.
"I love seeing the smiles on the kids' faces as they learn, grow, and have fun together," said Green. "For me, that is one of the things that makes me the proudest!"
The three-hour program focuses on homework help and academics for the first hour before moving onto extension options such as robotics, cooking, art, music, graphic design, and STEM. In the last hour, the youth eat dinner and head to the gym to play P.E. games while waiting for their parents to pick them up.
"We often have parents express how much they love the program, and their kids love it," said Green.
Grant funds from the Idaho Out-of-School Network (ION) were used to purchase STEM equipment, craft supplies, and other activities supplies that give the youth an opportunity to learn skills they would not otherwise have an opportunity to learn. ION's funding also supported staffing for five certified teachers as well as for Green to hold a full-time position that allows her to build relationships with the regular school day staff and the families she serves.
ION's support also came from professional development and training opportunities. "Use the resources that ION provides," suggested Green. "The building blocks were helpful to set up our program and help it run smoothly."
To sustain this program, Green has built relationships with community partners such as United Way, Americorp, and BYUI-Idaho. This year, Harwood's After-School Program received the 21st Century grant.
"One of our biggest needs is more full-time staff to keep up with the growth of our program," said Green. "If I could give a new program advice it would be try and try again. If something is not working, do not be afraid to change it up."