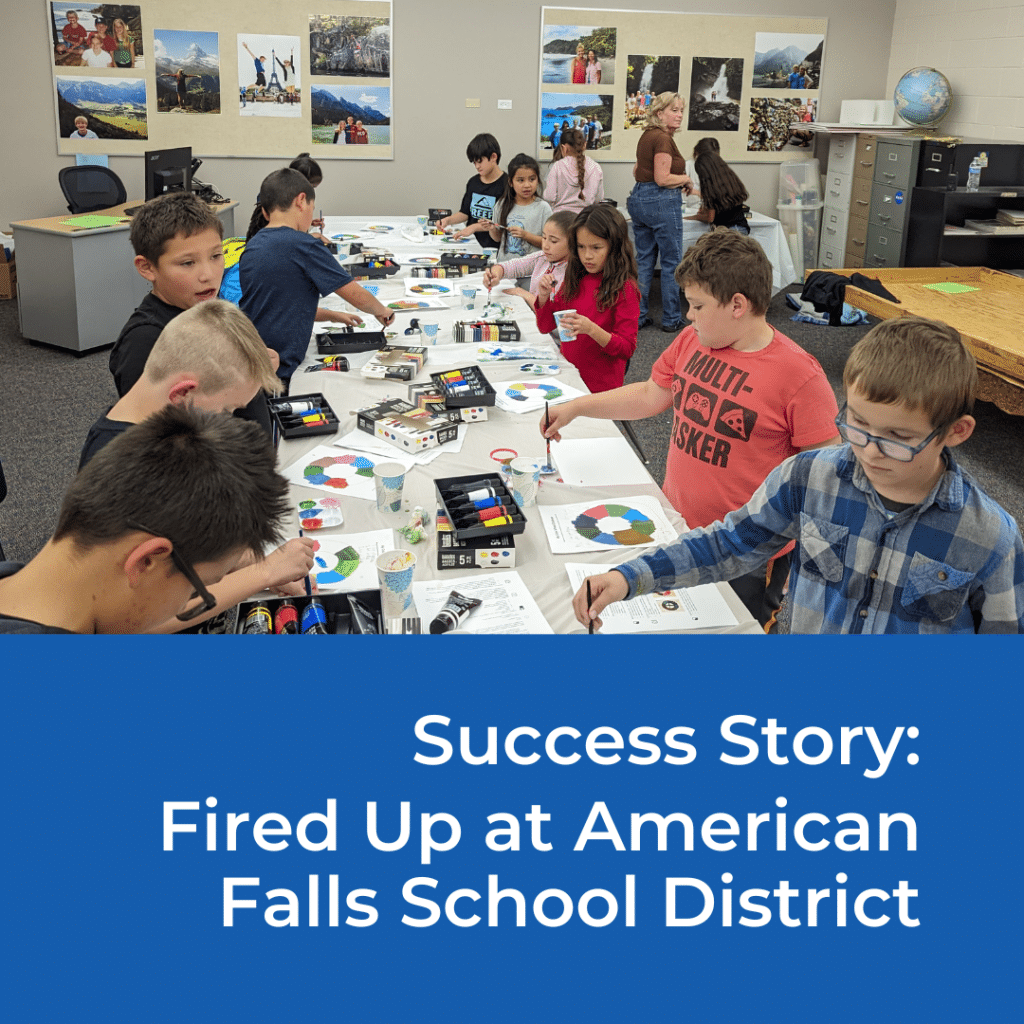 The American Falls School District's after school program Fired Up makes afterschool time safe and fun for students and worry-free for parents.
"Parents feel they can send their kids here for help, especially with Covid learning loss," said Fired Up Director Hutch Swan. "We have parents who work late, parents who work the fields for the harvest. So, I make sure I'm available to parents and families, that they know their children are safe and loved, and they don't have to worry."
Fired Up is 15-20 years strong even after their 21st Century funding ended last year. Thanks to a partnership with Idaho Out-of-School Network (ION) providing grant funding and resources, the program is running better than ever with five teachers and five aids, according to Swan.
The partnership with ION provided not only funding and resources for the program, but it also provided autonomy, which is something that Swan appreciates. Grant funds were used for makerspace updates with woodshop, 3-D printers, and carried over into summer for supplies, field trips, and paying staff for their K-8 summer program.
According to Swan, grant funds "had a huge impact!"
While "the superintendent is very supportive of keeping the program no matter what," according to Swan, the partnership with ION paid for most of the program and left the district with just a few expenses left to cover.
Fired Up runs after school from 3 to 5:15 pm during the school year for grades 2-8. During that time, students eat a snack and "get the wiggles out" first. Then, they have 30-45 minutes for homework, which Swan says, "a lot of students really like because they free up their time outside of school."
After homework time is an enrichment block followed by dinner and bussing for students. Enrichment activities rotate among each grade every five weeks so that by the end of the year all students have enjoyed art, STEM, photography and cooking activities.
While students enjoy all the enrichment block activities, what Swan sees is most loved by kids is the 4H and art curriculum that he received at ION's annual Power Up Summit.
Thanks to resources provided by ION, Swan gets to focus on his efforts to impact his students, families, and community. "I feel like I'm changing lives," said Swan.