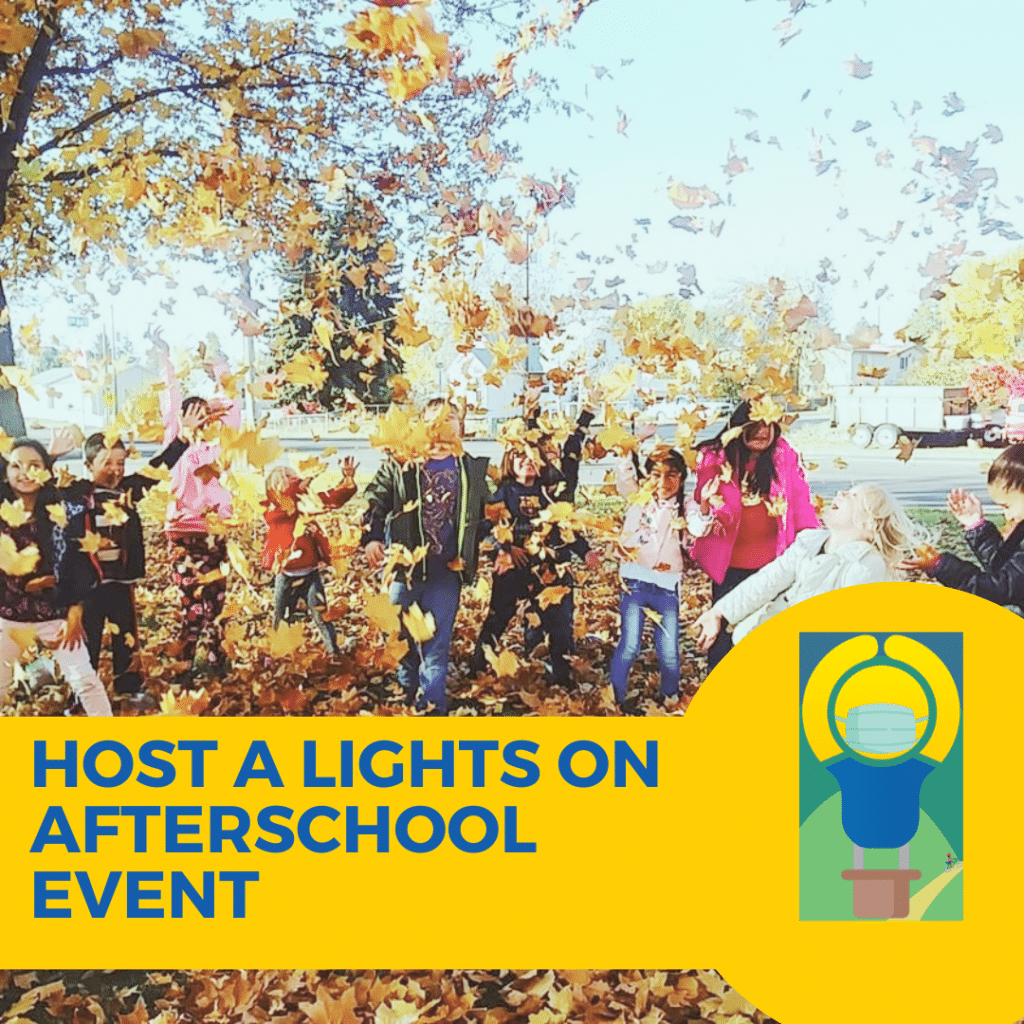 Launched in October 2000, Lights on Afterschool is the only nationwide event celebrating afterschool programs and their important role in the lives of children, families, and communities. The effort has become a hallmark of the afterschool movement and generates media coverage across the country each year.
The Afterschool Alliance organizes Lights on Afterschool to draw attention to the many ways afterschool programs support students by offering them opportunities to learn new things—such as science, community service, robotics, Tae Kwon Do and poetry—and discover new skills. The events send a powerful message that millions more kids need quality after-school programs.
Join more than 8,000 communities and 1 million Americans in celebrating afterschool programs for this year's Lights on Afterschool! This nationwide event, organized by the Afterschool Alliance, calls attention to the importance of afterschool programs and the resources required to keep the lights on and the doors open. The Idaho Out-of-School Network is proud to be a Lights on Afterschool partner.
We encourage you to hold a Lights on Afterschool celebration to showcase the great things happening in your program, and help call attention to this important issue. All who register to be part of Lights on Afterschool will receive free posters and planning tips, and events will be promoted to the media and the public.
Everything you need to plan a successful event, from case studies to sample materials, is available in the Lights on Afterschool Planning Kit. To learn more about Lights on Afterschool, register an event, access event planning tools, or to find out what's going on in your area, visit afterschoolalliance.org. Lights On Afterschool is a project of the Afterschool Alliance, a nonprofit organization dedicated to ensuring that all children have access to afterschool programs. Get started at https://idahooutofschool.org/loa/