Idaho Trails Assocation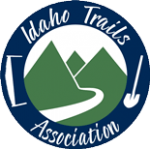 To facilitate the active enjoyment of Idaho's public lands and hiking trails, the Idaho Trails Association brings together citizens and develops partnerships to foster:
Care-taking of Idaho's hiking trails through stewardship projects, including trail construction and maintenance.
Development of traditional trails maintenance skills.
Understanding and appreciation, through education, of Idaho's unique trail resources.
Preservation, protection and access to Idaho's hiking trails through outreach and advocacy.
Send Message to listing owner
Idaho Trails Assocation